Well look at us, already on to week two.  With this challenge being spread over eight weeks instead of six,  I imagine that a few of my weeks are going to bore you a little, but I'll try to keep things interesting. So last week I shared my vision for the porch, and here it is again in case you missed it. 
Also here is my Week 1 blog post that lays out my design plan for this space.  It is one filled with color and lots of outdoor vibes. But this week I  want to talk more about my design plan, as well as why I am choosing the paint that I chose. WHAT COULD BE MORE EXCITING THAN PAINT?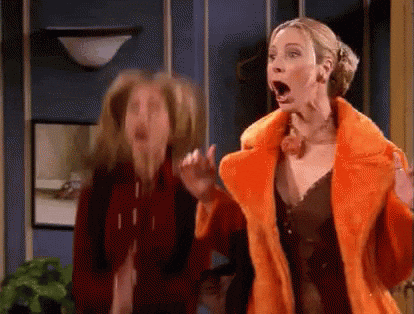 Ok, kidding, but now on to this week. When deciding to do this specific room, the first thing that you will notice is that it is actually not about the room at all.  It is about the view.  Our screened porch opens up to the back yard and to the woods.  In the months that we use it, it has immense privacy from the trees, and it changes drastically with each season.  So that being said, the design plan is specifically organized to transition the eye from indoors to outdoors. Here are a few shots from the the porch.
Because of this, I wanted the paint colors to remain very neutral.  We have framed screens and by choosing a bright white paint, the frames blend well.  I actually considered a bolder color, but thought it would be entirely too distracting.  My hope is to draw the eye forward right past the frames.  I mean, you're going to see the frames, but the design goal is for you to look beyond them. Here are several more before photos to give you the big picture.
The space itself is large and a great extension off of our kitchen.  We love to entertain on this porch as well.  Most of these photos were taken before the leaves had fully come in, but now it's lush and green. In our original plan we had intended to replace all of the screens and frames, as well as the sectional, but with Covid effecting our business we had to forgo the cost for now.  We will also be repurposing our current sectional couch, and some pillows, to keep this project on budget. Hopefully new frames, screens, and sectional pillows will come later. In the interim, paint, a feature ceiling, and accessories are a great solution.
It is seriously incredible how a few coats of paint can completely transform a room.  In this case, it is looking totally refreshed and I can't wait to get to the floors. Speaking of the floors, the color I chose is a medium shade of gray.  The name is Elephant Skin and it is a Behr paint color. I have used this color in other areas of my home and it is the perfect shade.  It's not too dark, but it provides just a bit of contrast to the white frames. I will talk about the ceiling and floors and share much more next week.
In the end, this week is short and sweet.  I have painted my little heart out and it took a LONG time to get to all of the frames completed, but it is in fact done. Now I'm over here gazing at my little pile of loot that's getting ready to style the space.  I just love the colors that will adorn the design.  Color makes me so happy.  I'll share more about the pieces I have chosen in the coming weeks.  Have a great week and thanks for checking in.  I so appreciate you following me on this journey.  You are so good to me!!
To see all of the featured designers and other guests, head here now!  Don't miss all of the talent!  It's so inspiring!
xoxo Deb